Rohit Sharma is looking in the form of his life. The Indian opener has scored 5 centuries in the World Cup and has scored 647 runs to his name in just 8 innings. Hitman stands on the verge of another feat, as he is just 27 runs shy of Tendulkar's record most runs in a single edition of a World Cup.
On Tuesday, in the India vs New Zealand first semi-final of ICC World Cup 2019, Rohit has a chance to set new records, the spotlight that was only on Virat Kohli has now firmly shifted to the vice-captain of India Team Rohit Sharma.
Tendulkar called Rohit's batting 'poetry in motion'
"He is fantastic. Rohit is poetry in motion because the kind of bat-swing he has, not many players possess that. A class apart when it comes to the smooth swing. You could see the effort put in when he hit that six was minimal. A number of guys have multiple bat swings but not a clean swing. Rohit's swing is like a pendulum," said Tendulkar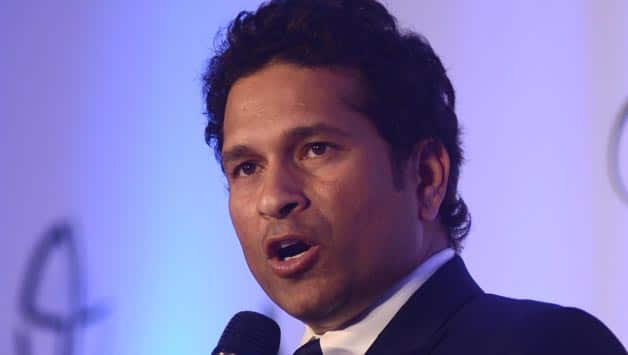 "The way we played against Sri Lanka was fantastic. All-round performance, clinical. Along the way, we got better and better and squeezed them really hard. I think this has been a convincing victory," Tendulkar added further.
Sachin Tendulkar had scored 673 runs in the 2003 World Cup in South Africa. The second on the list was Australia's Matthew Hayden, who scored 659 runs in 2007 World Cup in West Indies.